Are you looking for a healthy Easter dessert? This Gluten-Free Banana and Cinnamon Muffins recipe is also vegetarian and dairy-free and is easy to make for busy people. These banana and cinnamon muffins will be a perfect dessert on your Easter table!
Ingredients:
4 banana
4 eggs
2 tbs coconut oil or ghee
1 tsp baking soda
1 tbs almond butter
½ tsp salt
30g coconut flour
3 tsp cinnamon
2 tbs honey
You can add walnuts if you like
Instructions:
Heat oven to 180°C and lightly grease 12 muffin tins with coconut oil or ghee.
Mash well all bananas with a fork.
In a small pan mix honey and 2 tsp of the cinnamon over low heat then set aside.
In a large bowl, whisk the eggs and then add the mashed bananas, almond butter, coconut oil (or ghee). Mix well.
In another bowl, mix the coconut and almond flour, baking soda, salt and remaining 1 tsp of cinnamon.
Add the dry ingredients to the wet and mix well.
Distribute ¾ of the batter into the muffin tins until half full. Put a spoon of the maple and cinnamon mixture into the middle of each tin, and then top with a tablespoon of the remaining batter.
Place in the heated oven for 20-25 min.
---
A FREE GUIDE FOR IMPROVING YOUR YOGA PRACTICE
Yoga is a way to achieve inner balance, promote a unique attitude to life, and deepen the spiritual way to live.
We at The Wild Essence want people to feel good, that's why we inspire people to practice yoga.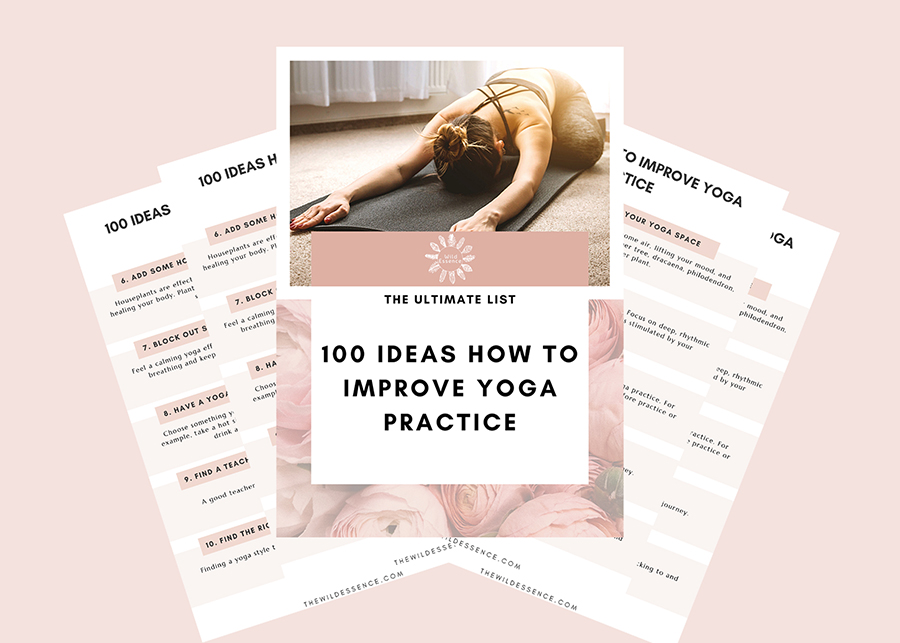 It will help you:
• get more creative and widen your possibilities
• see your own practice in a new light
• keep your yoga practice forever evolvingSign up with your email address to receive a free PDF.
---